Spouts and plungers
Zircal manufactures a wide range of spouts and plungers for the flow control for non-ferrous metals as copper, aluminium and brass.
Thanks to our production process and relevant flexibility we are able to meet every specific request of the client and to provide assistance during all the installation phases and set up.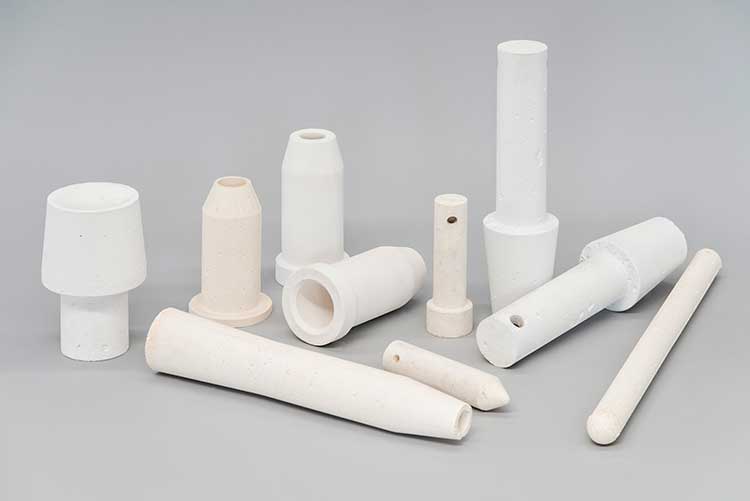 Zircal srl, based in Fontaneto d'Agogna, manufactures and sells refractory materials for steel and non-ferrous metal industries. Thanks to its team with twenty-years expertise in this field, Zircal is able to provide a wide range of spouts and plungers.
The spouts production of Zircal meets every kind of customer requests. Our professionalism together with the quality of the provided service let Zircal achieve a position of world-wide recommended company.
Refractory spouts and plungers Sale and Production Zircal line for foundry