Housing blocks
Even if the housing block doesn't have an active function in the argon purging in ladle it has a very important role in protecting the plug and it compensates for any expansions the ladle bottom may undergo. In addition to an high wear resistance, reached using only selected raw materials of high quality, the housing block must be resistant to thermal shock and elastic to stresses.
It can be realized in any geometry and strengthened with steel fibres to improve its mechanical resistance.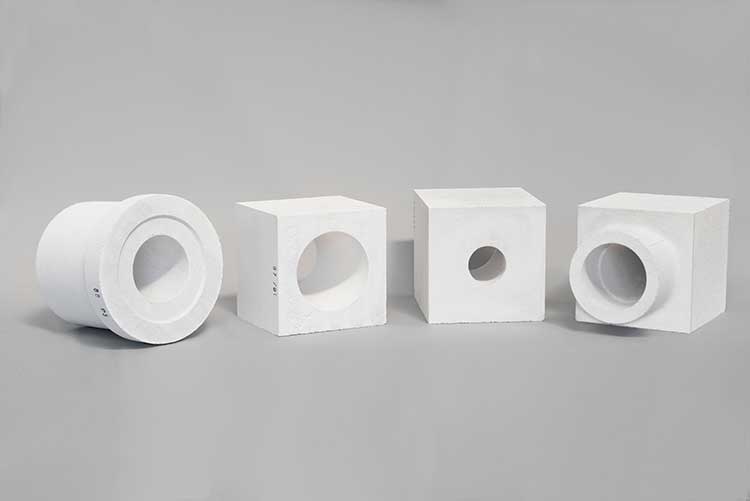 Zircal srl is a leader company in refractory production for steel and non-ferrous metal markets. Our company manufactures and sells housing blocks for ladle gate and provides clients customized solutions to meet every technical request. Zircal srl, based in Fontaneto d'Agogna (in the province of Novara), gives highest reliability and quality of its refractory housing blocks, thanks to the twenty-years expertise in this field.
For more information about housing blocks and solutions we provide please call +39 0322 211005
Refractory housing blocks Sale and Production Zircal line