Ladle purging plugs
Zircal manufactures various types of gas purging plugs for ladle satisfying each metallurgical and application requirement of customers.
Plugs plate type
The plate plug is composed of a central blowing unit realized by hydraulic pressed alumina plates, then sintered at high temperature. This unit is contained in a refractory body casted in alumina spinel.
Main characteristics of this type of plug are: easy cleaning and inspection ; resistance to action of the oxygen lance.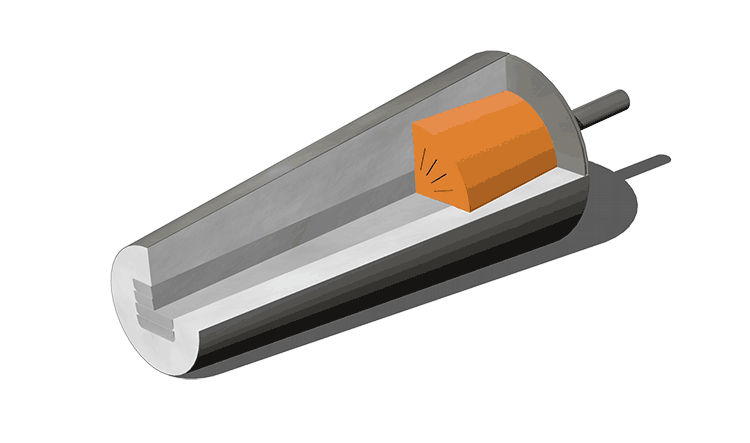 Plugs slot type
The slot plug is composed of a monolithic body realized in alumina spinel in which a wide range of gas blowing slots are placed. The peculiar characteristic of this kind of plug is the possibility to vary, also a lot, its flow rate thanks to different blowing surfaces.
In this way we can modulate the flow rate of the purging plug according to the specific operation requirements of each production reality.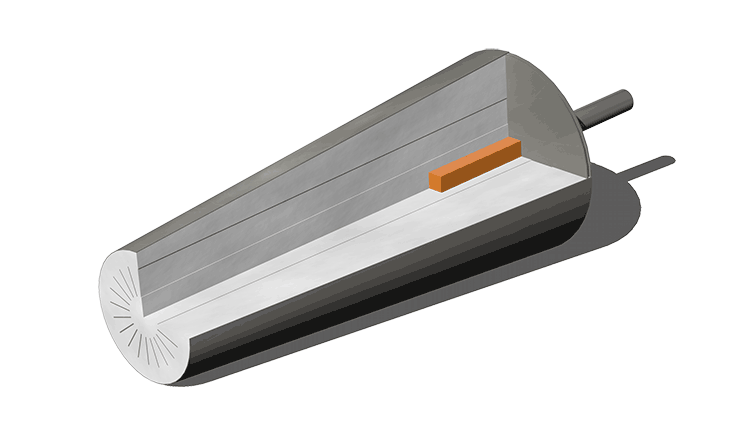 Composite Plugs
Based on Alumina spinel castable, with pressed fired porous plate as blowing pack, and additional slots all around.
This plug guarantees, the blowing in the most severe working conditions through its combined porosity, an insignificant maintenance, an easy adjustable gas flow (high / low gas flow) and a perfect stirring performance at low gas pressure.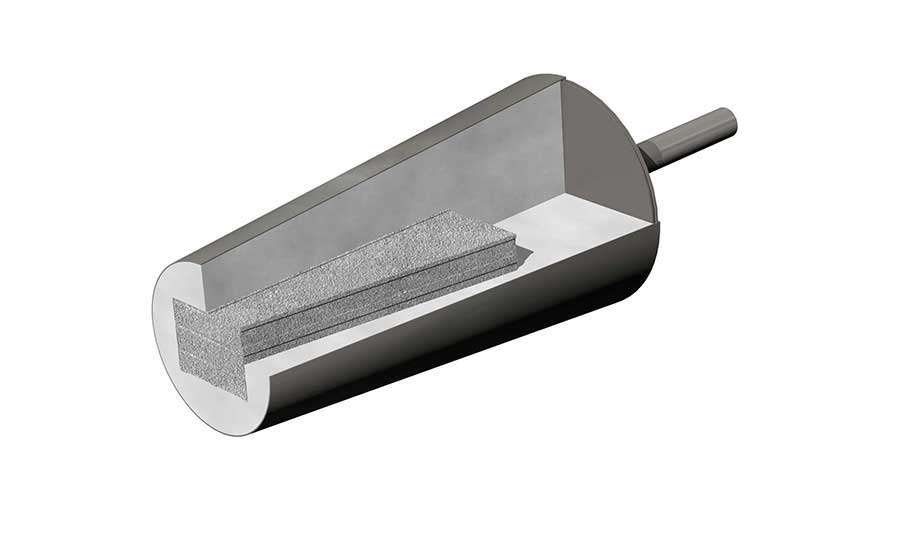 Plugs porous type
The porous plug is made of a monolithic body realized in alumina zirconia, pervious to gases but impermeable to the molten metal. Main features of this type of plug : creation and homogeneous diffusion of very small bubbles for the moving of molten metal bath.
Zircal srl is a leader company in refractory production for steel and non-ferrous metal markets. Our company manufactures and sells purging plugs for ladle and provides clients customized solutions to meet every technical request. Zircal srl, based in Fontaneto d'Agogna (in the province of Novara), gives highest reliability and quality of its standard purging plugs, thanks to the twenty-years expertise in this field.
For more information about products and solutions we provide please call +39 0322 211005
Refractory standard plugs Sale and Production Zircal line for steel industry